CHRISTIAN WEB HOSTING & CHRISTIAN SERMON STREAMING
Christian Hosting Solutions has been providing web hosting since 1997 and serves thousands of web sites and live audio, internet radio and video feeds from our tier 1 data centers in California and New York. Christian Hosting Solutions provides hosting, streaming audio and streaming video including live web casting to churches, ministries, missionaries, individuals and businesses that believe in glorifying the name of God.
» Web Hosting Packages
Plans
Basic
Advanced
Disc Space
UNLIMITED
UNLIMITED
Bandwidth (Traffic)
UNLIMITED
UNLIMITED
Domains Allowed
UNLIMITED
UNLIMITED
Managed & Monitored Sites
Ad / Banner Free
Adult Content
Price
$3.99/mo.
$12.99/mo.
*Discounts May Apply
» Web Hosting Package Details
Free Church Site Builder
Free Instant Site Backups
24x7 Technical Support
99.9% Uptime Guarantee
45-Day Money Back Guarantee
Free Account Activation
No Contract
» Domain & FTP Features
FTP Accounts
Anonymous FTP
Domain Aliases
Subdomains
Personal Web Pages
DNS Management
Protected Directories
» Streaming Audio & Video Features *
Linked Audio Files
Linked Video Files
Live Broadcasting
Price
$3.99/mo.
$12.99/mo.
» Email Hosting Features
POP3 Accounts
UNLIMITED
UNLIMITED
Web Mail
UNLIMITED
UNLIMITED
Autoresponders
UNLIMITED
UNLIMITED
Catch-All Account
Mail Forwarding
Mail Groups
IMAP Support
SMTP Support
Mailman List Manager
Anti-SPAM
Anti-Virus
SPF / Domain Keys
» Power Applications Features
Instant WordPress Hosting
Instant Joomla Hosting
Instant Drupal Hosting
Instant Forum Hosting
Instant PHPNuke Hosting
Instant Blogs
Instant Photo Gallery
Content Management
140+ Free Applications
Price
$3.99/mo.
$12.99/mo.
» Web Site Statistics
AWStats Analytics
Webalizer Analytics
Raw Log Files
Referrer Log Files
Error Logs
» eCommerce Features
SSL Certificate
$69.99/yr.
INCLUDED
Dedicated IP
$3.00/mo.
INCLUDED
osCommerce
ZenCart
Cube Cart
Avactis Cart
PinnacleCart
CS-Cart
» Developer / Programmer Features
MySQL Databases
UNLIMITED
UNLIMITED
Perl / CGI Hosting
FAST CGI Processor
PHP5 Hosting
Zend Optimizer
Ion-Cube Processor
Server Side Includes
SSH**
VPN Tunnel**
Ruby on Rails**
Apache ASP
Python
CRON Management
CURL
GD / GD2
Image Magick
Free Module Installation
Price
$3.99/mo.
$12.99/mo.
**SSH Requires Proof of Identification. Please submit a free SSH Request Form.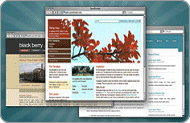 FREE DIY Church SiteBuilder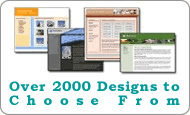 140+ Free Programs Included
With a click of your mouse you may install an application with no programming experience required! Here are some of the most popular free applications:
Blogs
WordPress
Nucleus
b2e3volution
Content Management
Drupal
Geeklog
Joomla

HOT!

Mambo Open Source
PHP-Nuke
phpWCMS
phpWebSite
Post-Nuke
Siteframe
TYPO3
Xoops
Customer Service
Crafty Syntax Live Help
Help Center Live

HOT!

osTicket
PerlDesk
PHP Support Tickets
Support Logic Helpdesk
Support Services Manager